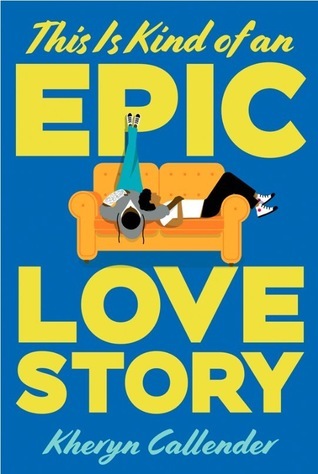 Auteur: Kheryn Callender
Titel: This is kind of an epic love story
Genre: YA, contemporary
Taal: Engels
Jaar: 2018
ISBN: 9780062820242
Aantal pagina's: 304
Gelezen: Februari 2019
♥♥
Omslagtekst:
Nathan Bird doesn't believe in happy endings.
Although he's the ultimate film buff and an aspiring screenwriter, Nate's seen the demise of too many relationships to believe that happy endings exist in real life.
Playing it safe to avoid a broken heart has been his MO ever since his father died and left his mom to unravel—but this strategy is not without fault. His best-friend-turned-girlfriend-turned-best-friend-again, Florence, is set on making sure Nate finds someone else. And in a twist that is rom-com-worthy, someone does come along: Oliver James Hernández, his childhood best friend.
After a painful mix-up when they were little, Nate finally has the chance to tell Ollie the truth about his feelings. But can Nate find the courage to pursue his own happily ever after?
Lees verder →