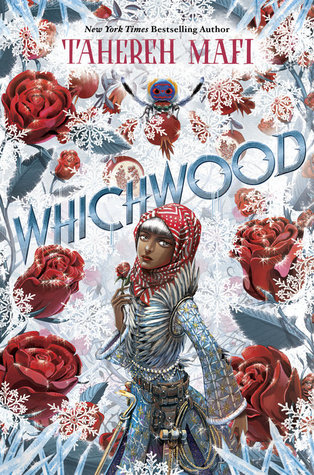 Auteur: Tahereh Mafi
Titel: Whichwood
Serie: Furthermore #2, maar leest ook prima als je het eerste deel niet gelezen hebt
Genre: YA Fantasy
Taal: Engels
Jaar: 2017
ISBN: 9781101994795
Aantal pagina's: 368
Gelezen: November 2018
♥♥♥♥
Omslagtekst:
A new adventure about a girl who is fated to wash the bodies of the dead in this companion to Furthermore.
Our story begins on a frosty night…
Laylee can barely remember the happier times before her beloved mother died. Before her father, driven by grief, lost his wits (and his way). Before she was left as the sole remaining mordeshoor in the village of Whichwood, destined to spend her days washing the bodies of the dead and preparing their souls for the afterlife. It's become easy to forget and easier still to ignore the way her hands are stiffening and turning silver, just like her hair, and her own ever-increasing loneliness and fear.
But soon, a pair of familiar strangers appears, and Laylee's world is turned upside down as she rediscovers color, magic, and the healing power of friendship.
Lees verder →