Vanaf 31 januari tot en met 6 februari is het poëzieweek. Ik ben zelf best wel fan van poëzie, maar ik moet er wel voor in de stemming zijn. Er zijn wel echt heel veel prachtige bundels te vinden. Hieronder wat bundels die ik graag nog zou willen lezen volgende week!

Am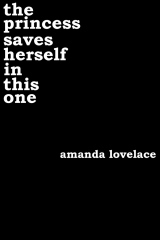 anda Lovelace – The princess saves herself in this one
Wat een fantastische titel, vinden jullie niet? Volgens mij is dit een hele sterke, feministische dichtbundel waarin de prinsessen eindelijk eens voor zichzelf opkomen en geen sterke man nodig hebben om hen te redden. Naast deze bundel heeft Lovelace ook nog twee bundels met eenzelfde thema, getiteld The witch doesn't burn in this one en The mermaid's voice returns in this one. Ze lijken mij erg leuk. Dit is de omslagtekst:
"Ah, life- the thing that happens to us while we're off somewhere else blowing on dandelions & wishing ourselves into the pages of our favorite fairy tales."
A poetry collection divided into four different parts: the princess, the damsel, the queen, & you. the princess, the damsel, & the queen piece together the life of the author in three stages, while you serves as a note to the reader & all of humankind. Explores life & all of its love, loss, grief, healing, empowerment, & inspirations.
Davil Elliott – Bull
Wat een intrigerende kaft! Deze dichtbundel hervertelt het verhaal van Theseus en de minotauris. De omslagtekst klinkt in mijn oren al veelbelovend!
Minos thought he could
Pull a fast one
On me,
Poseidon!
God of the Sea!
But I'm the last one
On whom you
Should try such a thing.
The nerve of that guy.
The balls. The audacity.
I AM THE OCEAN!
I got capacity!
Depths! Darkness! Delphic power!
So his sweet little plan
Went big-time sour
And his wife had a son
Born with horns and a muzzle
Who ended up
In an underground puzzle.
What is it with you mortals?
You just can't seem to learn:
If you play with fire, babies,
You're gonna get burned.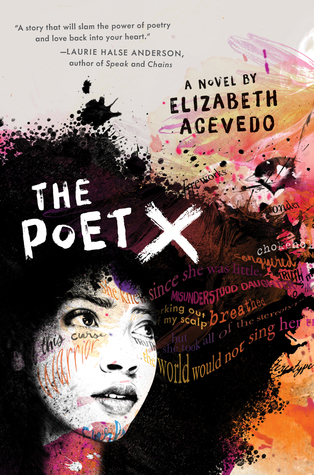 Elizabeth Agevedo – The poet X
Okay, dit is niet echt een dichtbundel. Maar het is wel een Young Adult boek dat gaat over poëzie en wellicht zitten er ook wat gedichten in de tekst verwerkt. Het boek laat volgens mij goed zien hoe krachtig teksten kunnen zijn, en met name dus poëtische teksten. Ik vind de kaft in ieder geval erg mooi en de omslagtekst spreekt me ook zeker wel aan.
A young girl in Harlem discovers slam poetry as a way to understand her mother's religion and her own relationship to the world. Debut novel of renowned slam poet Elizabeth Acevedo.
Xiomara Batista feels unheard and unable to hide in her Harlem neighborhood. Ever since her body grew into curves, she has learned to let her fists and her fierceness do the talking.
But Xiomara has plenty she wants to say, and she pours all her frustration and passion onto the pages of a leather notebook, reciting the words to herself like prayers—especially after she catches feelings for a boy in her bio class named Aman, who her family can never know about. With Mami's determination to force her daughter to obey the laws of the church, Xiomara understands that her thoughts are best kept to herself.
So when she is invited to join her school's slam poetry club, she doesn't know how she could ever attend without her mami finding out, much less speak her words out loud. But still, she can't stop thinking about performing her poems.
Because in the face of a world that may not want to hear her, Xiomara refuses to be silent.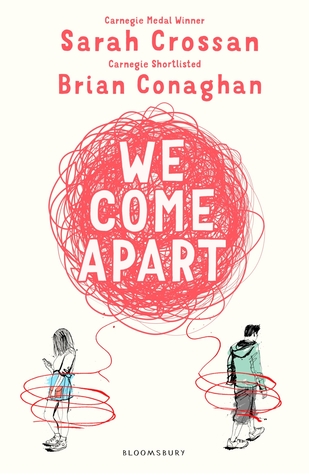 Sarah Crossan & Brian Conaghan – We come apart
Wederom een YA roman in plaats van een poëziebundel, maar met deze roman is iets interessants aan de hand. Hij is namelijk geschreven in verse, dus het is wel een lopend verhaal, maar leest als een gedicht. Dit intrigeert me, en maakt me erg nieuwsgierig.
Nicu has emigrated from Romania and is struggling to find his place in his new home. Meanwhile, Jess's home life is overshadowed by violence. When Nicu and Jess meet, what starts out as friendship grows into romance as the two bond over their painful pasts and hopeful futures. But will they be able to save each other, let alone themselves?
For fans of Una LaMarche's Like No Other, this illuminating story told in dual points of view through vibrant verse will stay with readers long after they've turned the last page.

Ron Koertge – Lies, knives and girls in red dresses
En we zijn weer terug bij de sprookjes. Ik vind het ook wel een heerlijke combinatie, feministische sprookjesgedichten. Deze bundel is echter meer voor adolescenten en volgens mij wat avontuurlijker. Ik vind de kaft wel echt heel erg gaaf. Hieronder de omslagtekst:
Yes it's blue and Yes it tickles and Yes
he's had a lot of wives
and nobody knows what happened to them
but he's fun at the party and omigod
that castle!
Once upon a time, a strung-out match girl sold CDs to stoners. Twelve impetuous sisters escaped Daddy's clutches to jiggle and cavort and wear out their shoes. Bluebeard's latest wife discovered she'd married a serial killer. And Little Red Riding Hood confessed that she kind of wanted to know what it's like to be swallowed whole.
You see, Ron Koertge knows what really happened to all those wolves and maidens, ogres and orphans, kings and piglets of fairy tales, and he knows about the Ever After. So come closer–he wants to whisper in your ear.
Houden jullie van poëzie? Welke titels zouden jullie aanraden?