Soms kom je boeken tegen die gewoon zó mooi vormgegeven zijn dat je niet anders kunt dan ze oppakken. Veel van die covers kom ik tegen via Instagram. Ik maak dan altijd een printscreen zodat ik de boeken kan opslaan en later kan opzoeken. Ik heb inmiddels zo veel foto's dat het me wel leuk leek om de boeken met jullie te delen!
(Foto's en omslagteksten via Goodreads)


  Catherynne M. Valente – The girl who cirumnavigated fairyand in a ship of her own making
Twelve-year-old September lives in Omaha, and used to have an ordinary life, until her father went to war and her mother went to work. One day, September is met at her kitchen window by a Green Wind (taking the form of a gentleman in a green jacket), who invites her on an adventure, implying that her help is needed in Fairyland. The new Marquess is unpredictable and fickle, and also not much older than September. Only September can retrieve a talisman the Marquess wants from the enchanted woods, and if she doesn't . . . then the Marquess will make life impossible for the inhabitants of Fairyland. September is already making new friends, including a book-loving Wyvern and a mysterious boy named Saturday.
With exquisite illustrations by acclaimed artist Ana Juan, Fairyland lives up to the sensation it created when the author first posted it online. For readers of all ages who love the charm of Alice in Wonderland and the soul of The Golden Compass, here is a reading experience unto itself: unforgettable, and so very beautiful.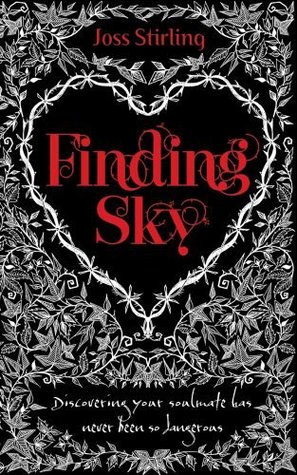 Joss Stirling – Finding sky
You have half our gifts, I have the other . . . When English girl Sky, catches a glimpse of bad boy Zed in her new American high school, she can't get him out of her head. He talks to her with his thoughts. He reads her mind. He is the boy she will love for ever. Dark shadows stalk her past but a new evil threatens her future. Sky must face the dark even if it means losing her heart.

Jasper Fforde – The last dragonslayer
In the good old days, magic was indispensable. But now magic is fading: Drain cleaner is cheaper than a spell, and magic carpets are used for pizza delivery. Fifteen-year-old Jennifer Strange runs Kazam, an employment agency for magicians—but it's hard to stay in business when magic is drying up. And then the visions start, predicting the death of the world's last dragon at the hands of an unnamed Dragonslayer. If the visions are true, everything will change for Kazam—and for Jennifer.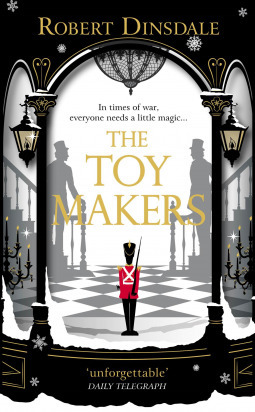 Robert Dinsdale – The Toymakers
The Emporium opens with the first frost of winter. It is the same every year. Across the city, when children wake to see ferns of white stretched across their windows, or walk to school to hear ice crackling underfoot, the whispers begin: the Emporium is open!
It is 1917, and London has spent years in the shadow of the First World War. In the heart of Mayfair, though, there is a place of hope. A place where children's dreams can come true, where the impossible becomes possible – that place is Papa Jack's Toy Emporium.
For years Papa Jack has created and sold his famous magical toys: hobby horses, patchwork dogs and bears that seem alive, toy boxes bigger on the inside than out, 'instant trees' that sprout from boxes, tin soldiers that can fight battles on their own. Now his sons, Kaspar and Emil, are just old enough to join the family trade. Into this family comes a young Cathy Wray – homeless and vulnerable. The Emporium takes her in, makes her one of its own. But Cathy is about to discover that while all toy shops are places of wonder, only one is truly magical…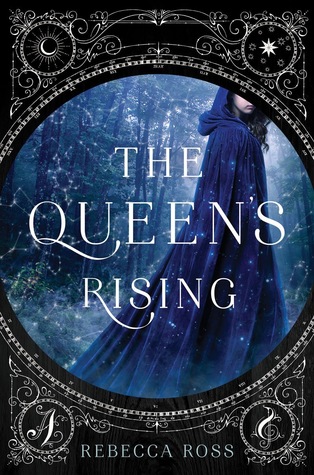 Rebecca Ross – The Queen's rising
When her seventeenth summer solstice arrives, Brienna desires only two things: to master her passion and to be chosen by a patron.
Growing up in the southern Kingdom of Valenia at the renowned Magnalia House should have prepared her for such a life. While some are born with an innate talent for one of the five passions—art, music, dramatics, wit, and knowledge—Brienna struggled to find hers until she belatedly chose to study knowledge. However, despite all her preparations, Brienna's greatest fear comes true—the solstice does not go according to plan and she is left without a patron.
Months later, her life takes an unexpected turn when a disgraced lord offers her patronage. Suspicious of his intent, and with no other choices, she accepts. But there is much more to his story, and Brienna soon discovers that he has sought her out for his own vengeful gain. For there is a dangerous plot being planned to overthrow the king of Maevana—the archrival kingdom of Valenia—and restore the rightful queen, and her magic, to the northern throne. And others are involved—some closer to Brienna than she realizes.
With war brewing between the two lands, Brienna must choose whose side she will remain loyal to—passion or blood. Because a queen is destined to rise and lead the battle to reclaim the crown. The ultimate decision Brienna must determine is: Who will be that queen?
Hebben jullie (een van) deze boeken gelezen?