Soms kom je boeken tegen die gewoon zó mooi vormgegeven zijn dat je niet anders kunt dan ze oppakken. Veel van die covers kom ik tegen via Instagram. Ik maak dan altijd een printscreen zodat ik de boeken kan opslaan en later kan opzoeken. Ik heb inmiddels zo veel foto's dat het me wel leuk leek om de boeken met jullie te delen!
(Foto's en omslagteksten via Goodreads)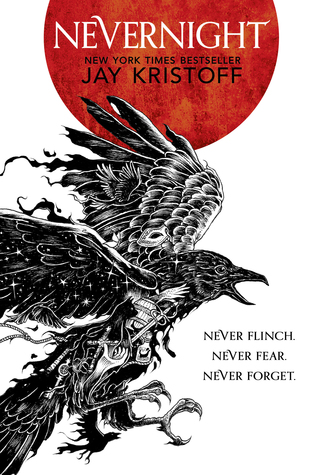 Jay Kristoff – Nevernight
Destined to destroy empires, Mia Covere is only ten years old when she is given her first lesson in death.
Six years later, the child raised in shadows takes her first steps towards keeping the promise she made on the day that she lost everything.
But the chance to strike against such powerful enemies will be fleeting, so if she is to have her revenge, Mia must become a weapon without equal. She must prove herself against the deadliest of friends and enemies, and survive the tutelage of murderers, liars and demons at the heart of a murder cult.
The Red Church is no Hogwarts, but Mia is no ordinary student.
The shadows love her. And they drink her fear.
Robert Beatty – Serafina and the black coat
Serafina has never had a reason to disobey her pa and venture beyond the grounds of the Biltmore estate. There's plenty to explore in her grand home, although she must take care to never be seen. None of the rich folk upstairs know that Serafina exists; she and her pa, the estate's maintenance man, have secretly lived in the basement for as long as Serafina can remember.
But when children at the estate start disappearing, only Serafina knows who the culprit is: a terrifying man in a black cloak who stalks Biltmore's corridors at night. Following her own harrowing escape, Serafina risks everything by joining forces with Braeden Vanderbilt, the young nephew of the Biltmore's owners. Braeden and Serafina must uncover the Man in the Black Cloak's true identity . . . before all of the children vanish one by one.
Serafina's hunt leads her into the very forest that she has been taught to fear. There she discovers a forgotten legacy of magic, one that is bound to her own identity. In order to save the children of Biltmore, Serafina must seek the answers that will unlock the puzzle of her past.
Connie Glynn – Undercover princess
When fairy tale obsessed Lottie Pumpkin starts at the infamous Rosewood Hall, she is not expecting to share a room with the Crown Princess of Maradova, Ellie Wolf. Due to a series of lies and coincidences, 14-year-old Lottie finds herself pretending to be the princess so that Ellie can live a more normal teenage life.
Lottie is thrust into the real world of royalty – a world filled with secrets, intrigue and betrayal. She must do everything she can to help Ellie keep her secret, but with school, the looming Maradovian ball and the mysterious new boy Jamie, she'll soon discover that reality doesn't always have the happily ever after you'd expect…
A thrilling world of parties, politics and bad ass princesses, this is the first book in the brand new series THE ROSEWOOD CHRONICLES.
Andrea Cremer – Nightshade
Calla Tor has always known her destiny: After graduating from the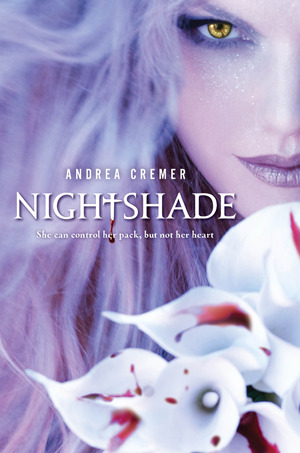 Mountain School, she'll be the mate of sexy alpha wolf Ren Laroche and fight with him, side by side, ruling their pack and guarding sacred sites for the Keepers. But when she violates her masters' laws by saving a beautiful human boy out for a hike, Calla begins to question her fate, her existence, and the very essence of the world she has known.
By following her heart, she might lose everything- including her own life. Is forbidden love worth the ultimate sacrifice?
Peternelle van Arsdale – The beast is an animal
Alys was the only one to see the soul eaters when they came to her village. The others were sleeping. They never woke up…
Now, an orphan, Alys knows the full danger of the soul eaters. She's heard the nursery rhymes the chidren sing about the twin sisters who feed on souls. She's seen people disappear into the fforest and never come back. So why, then, does she find herself mysteriously drawn to the fforest? Is she what everyone around her says she is? A witch?
Alys soon finds herself on a journey that will take her to the very heart of the fforest. There she must decide where true evil lies. And face the thing they call …
The Beast.
Hebben jullie deze boeken gelezen?