Soms kom je boeken tegen die gewoon zó mooi vormgegeven zijn dat je niet anders kunt dan ze oppakken. Veel van die covers kom ik tegen via Instagram. Ik maak dan altijd een printscreen zodat ik de boeken kan opslaan en later kan opzoeken. Ik heb inmiddels zo veel foto's dat het me wel leuk leek om de boeken met jullie te delen!
(Foto's en omslagteksten via Goodreads)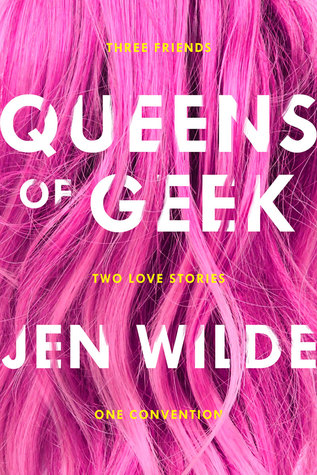 Jen Wilde – Queens of Geek
Charlie likes to stand out. She's a vlogger and actress promoting her first movie at SupaCon, and this is her chance to show fans she's over her public breakup with co-star Reese Ryan. When internet-famous cool-girl actress Alyssa Huntington arrives as a surprise guest, it seems Charlie's long-time crush on her isn't as one-sided as she thought.
Taylor likes to blend in. Her brain is wired differently, making her fear change. And there's one thing in her life she knows will never change: her friendship with her best guy friend Jamie—no matter how much she may secretly want it to. But when she hears about a fan contest for her favorite fandom, she starts to rethink her rules on playing it safe.
Amy Alward – The potion diaries
When the Princess of Nova accidentally poisons herself with a love potion meant for her crush, she falls crown-over-heels in love with her own reflection. Oops. A nationwide hunt is called to find the cure, with competitors travelling the world for the rarest ingredients, deep in magical forests and frozen tundras, facing death at every turn.
Enter Samantha Kemi – an ordinary girl with an extraordinary talent. Sam's family were once the most respected alchemists in the kingdom, but they've fallen on hard times, and winning the hunt would save their reputation. But can Sam really compete with the dazzling powers of the ZoroAster megapharma company? Just how close is Sam willing to get to Zain Aster, her dashing former classmate and enemy, in the meantime?
 Erin Morgenstern – The night circus
The circus arrives without warning. No announcements precede it. It is simply there, when yesterday it was not. Within the black-and-white striped canvas tents is an utterly unique experience full of breathtaking amazements. It is called Le Cirque des Rêves, and it is only open at night.
But behind the scenes, a fierce competition is underway: a duel between two young magicians, Celia and Marco, who have been trained since childhood expressly for this purpose by their mercurial instructors. Unbeknownst to them, this is a game in which only one can be left standing, and the circus is but the stage for a remarkable battle of imagination and will. Despite themselves, however, Celia and Marco tumble headfirst into love – a deep, magical love that makes the lights flicker and the room grow warm whenever they so much as brush hands.
True love or not, the game must play out, and the fates of everyone involved, from the cast of extraordinary circus per­formers to the patrons, hang in the balance, suspended as precariously as the daring acrobats overhead.
Frances Hardinge – A skinful of shadows
When a creature dies, its spirit can go looking for somewhere to hide.
Some people have space inside them, perfect for hiding.
Makepeace, a courageous girl with a mysterious past, defends herself nightly from the ghosts which try to possess her. Then a dreadful event causes her to drop her guard for a moment.
And now there's a ghost inside her.
The spirit is wild, brutish and strong, but it may be her only defence in a time of dark suspicion and fear. As the English Civil War erupts, Makepeace must decide which is worse: possession – or death.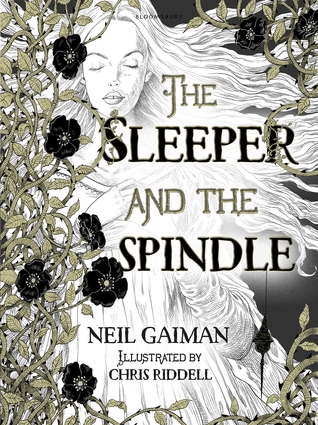 Neil Gaiman – The sleeper and the spindle
A thrillingly reimagined fairy tale from the truly magical combination of author Neil Gaiman and illustrator Chris Riddell – weaving together a sort-of Snow White and an almost Sleeping Beauty with a thread of dark magic, which will hold readers spellbound from start to finish.
On the eve of her wedding, a young queen sets out to rescue a princess from an enchantment. She casts aside her fine wedding clothes, takes her chain mail and her sword and follows her brave dwarf retainers into the tunnels under the mountain towards the sleeping kingdom. This queen will decide her own future – and the princess who needs rescuing is not quite what she seems. Twisting together the familiar and the new, this perfectly delicious, captivating and darkly funny tale shows its creators at the peak of their talents.
Hebben jullie deze boeken gelezen?