Soms kom je boeken tegen die gewoon zó mooi vormgegeven zijn dat je niet anders kunt dan ze oppakken. Veel van die covers kom ik tegen via Instagram. Ik maak dan altijd een printscreen zodat ik de boeken kan opslaan en later kan opzoeken. Ik heb inmiddels zo veel foto's dat het me wel leuk leek om de boeken met jullie te delen!
(Foto's en omslagteksten via Goodreads)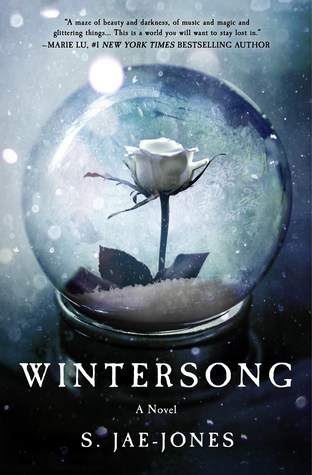 S. Jae Jones – Wintersong (#1)
All her life, nineteen-year-old Liesl has heard tales of the beautiful, mysterious Goblin King. He is the Lord of Mischief, the Ruler Underground, and the muse around which her music is composed. Yet, as Liesl helps shoulder the burden of running her family's inn, her dreams of composition and childish fancies about the Goblin King must be set aside in favor of more practical concerns.
But when her sister Käthe is taken by the goblins, Liesl journeys to their realm to rescue her sister and return her to the world above. The Goblin King agrees to let Käthe go—for a price. The life of a maiden must be given to the land, in accordance with the old laws. A life for a life, he says. Without sacrifice, nothing good can grow. Without death, there can be no rebirth. In exchange for her sister's freedom, Liesl offers her hand in marriage to the Goblin King. He accepts.
Down in the Underground, Liesl discovers that the Goblin King still inspires her—musically, physically, emotionally. Yet even as her talent blossoms, Liesl's life is slowly fading away, the price she paid for becoming the Goblin King's bride. As the two of them grow closer, they must learn just what it is they are each willing to sacrifice: her life, her music, or the end of the world.
Matt Haig – How to stop time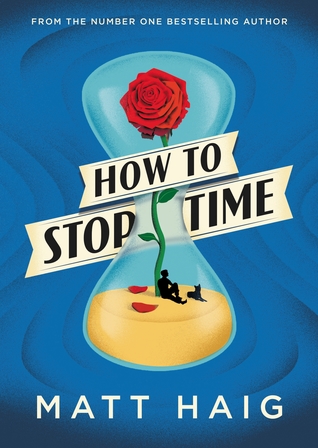 Tom Hazard has a dangerous secret.
He may look like an ordinary 41-year-old, but owing to a rare condition, he's been alive for centuries. From Elizabethan England to Jazz Age Paris, from New York to the South Seas, Tom has seen a lot, and now craves an ordinary life. Always changing his identity to stay alive, Tom has the perfect cover – working as a history teacher at a London comprehensive. Here he can teach the kids about wars and witch hunts as if he'd never witnessed them first-hand. He can try and tame the past that is fast catching up with him.
The only thing Tom mustn't do is fall in love.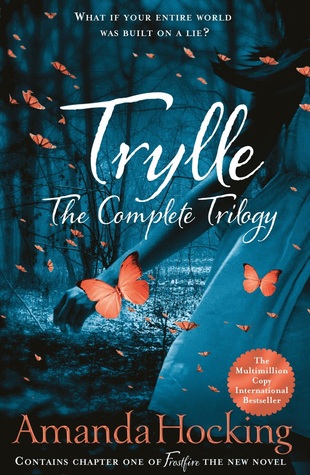 Amanda Hocking – Trylle. The complete trilogy
When Wendy Everly was six, her mother was convinced she was a monster and tried to kill her. 11 years later, when do you discovers her mother was almost right. She's not the person she's always believed to self to be, and her whole life begins to unravel – all because of Finn Holmes. Finn is a darkly handsome newcomer and every encounter with him leave so deeply shaken… Though it has more to do with her fierce attraction to him than she ever admit.
He's also here to tell her the shocking truth: Wendy is a changing who is switched birth- and he's come to take her home. Now Wendy is about to journey to a magical world she never knew existed, one that is both beautiful and frightening. And she must leave her old life behind to discover who she is meant to become …
Trish Doller – In a perfect world
Caroline Kelly is excited to be spending her summer vacation working at the local amusement park with her best friend, exploring weird Ohio with her boyfriend, and attending soccer camp with the hope she'll be her team's captain in the fall.
But when Caroline's mother is hired to open an eye clinic in Cairo, Egypt, Caroline's plans are upended. Caroline is now expected to spend her summer and her senior year in a foreign country, away from her friends, her home, and everything she's ever known.
With this move, Caroline predicts she'll spend her time navigating crowded streets, eating unfamiliar food, and having terrible bouts of homesickness. But when she finds instead is a culture that surprises her, a city that astounds her, and a charming, unpredictable boy who challenges everything she thought she knew about life, love, and privilege.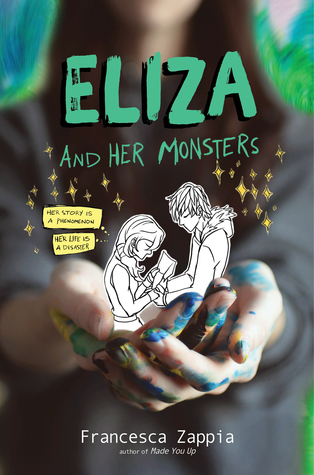 Francesca Zappia – Eliza and her monsters
In the real world, Eliza Mirk is shy, weird, and friendless. Online, she's LadyConstellation, the anonymous creator of the wildly popular webcomic Monstrous Sea. Eliza can't imagine enjoying the real world as much as she loves the online one, and she has no desire to try.
Then Wallace Warland, Monstrous Sea's biggest fanfiction writer, transfers to her school. Wallace thinks Eliza is just another fan, and as he draws her out of her shell, she begins to wonder if a life offline might be worthwhile.
But when Eliza's secret is accidentally shared with the world, everything she's built—her story, her relationship with Wallace, and even her sanity—begins to fall apart.
Kenden jullie deze boeken al?